Dear guests and residents of the Novosibirsk region!
The project «Guest Card of the Novosibirsk Region» starts in summer 2018
The card will allow the owner to spend time in our region favorably: discounts up to 50% for visiting museums, special prices for sanatoriums, health resorts, and excursion services, best hotels in Novosibirsk with savings of up to 30% and other bonuses and discounts in sanatoriums, hotels, restaurants, taxis, medical centers and tourist companies. The list of companies is constantly updated; actual information is in the tabs: Culture, Medical Treatment, Accommodation and Travel Companies.
Come to the Tourist Information Center of the Novosibirsk region and get your «Guest Card of the Novosibirsk Region» FOR FREE OF CHARGE!
Discover your Novosibirsk region!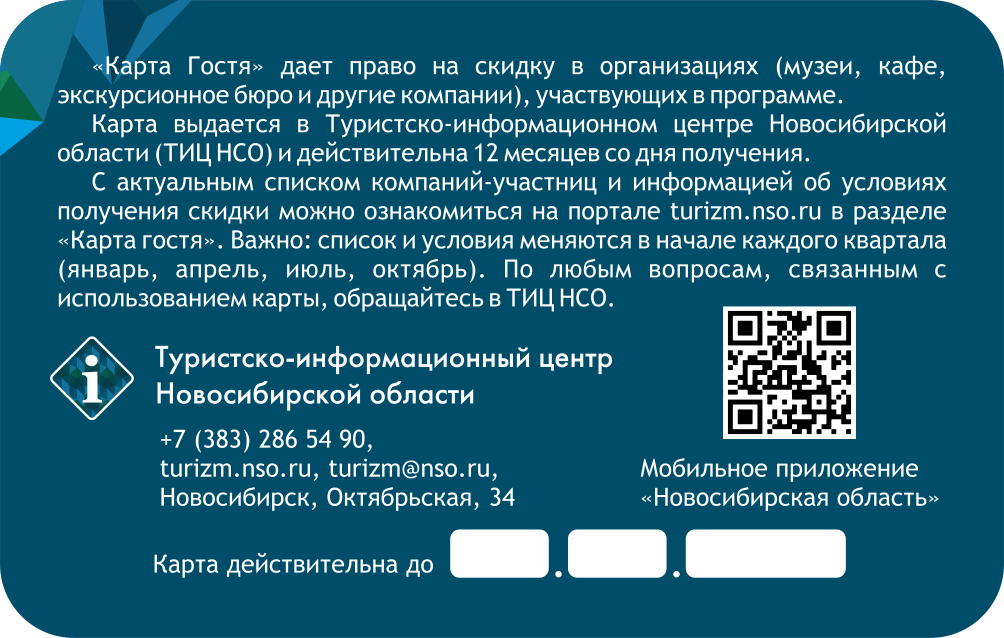 Date of change: 20.11.2018 15:55